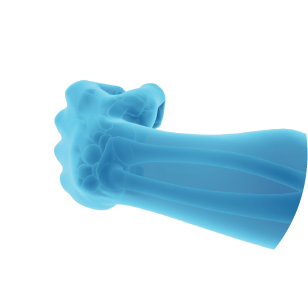 Hand & Wrist Injuries
Our doctors at Shady Grove Orthopaedics are recognized leaders in the diagnosis and treatment of hand and wrist injuries and conditions. Hand and wrist pain can be the result of a condition that has transpired over time or from overuse injuries like tendonitis (medically referred to as tendinitis), carpal tunnel syndrome, and arthritis, or as the result of an injury from an accidental fall or recent sports injury, such as a fracture or sprain.
In some circumstances, and if not identified early on, conditions such as tendonitis and carpal tunnel may create extreme bone, joint, and tendon discomfort, making wrist surgery a possible treatment option to relieving your wrist pain.