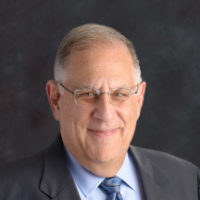 Steven L. Tuck, M.D.
Hand & Wrist, Elbow & Shoulder
Steven L. Tuck, M.D., is an orthopaedic surgeon who specializes in the diagnosis and treatment of injuries and conditions affecting the elbow, hand, shoulder, and wrist, as well as in pediatric orthopaedic care. He joined Shady Grove Orthopaedics in 1980.
Dr. Tuck has served as a member of a large number of Hospital Boards, Medical Committees, and Medical Staff Committees over the past 35 years. Among these, his positions include: President of the Medical Staff at Shady Grove Medical Center and Chairman of the Department of Surgery and the section of Orthopaedics at Shady Grove Medical Center, as well as, board member of the Shady Grove Foundation Board, of the Adventist Health Care Governing Board, and of The Treatment and Learning Center Medical Advisory Board.
After completing his Bachelor of Arts in biochemistry and graduating magna cum laude from Harvard College in Cambridge, Massachusetts, Dr. Tuck earned his medical degree from the University of Chicago in Chicago, Illinois. Dr. Tuck completed his internship and residency training in orthopaedic surgery at The University of Iowa, where he trained under Dr. Ignacio Ponseti and with Dr. Stuart Weinstein. After finishing his residency, Dr. Tuck completed advanced fellowship training in hand, trauma, and pediatric orthopaedics at The University of Iowa in Iowa City, Iowa.
Dr. Tuck is board-certified by the American Board of Orthopaedic Surgery and he has also obtained a Certificate of Added Qualification in hand surgery.
"I have been a patient at Shady Grove Orthopedics for thirty years and would go to no other practice! During that time frame I have had numerous surgeries with Dr. Tuck, Dr. Hampton, Dr. Quigley, and Dr. Witte. The surgeon's are all terrific and very informative. My quality of life has improved drastically due to the fantastic surgeon's on the staff. I had an emergency on a weekend and was called within five minutes.At Shady Grove Orthopedics you are not just a number. The staff and nurses are very helpful at all times. The physical therapists at Shady Grove Orthopedics are very well trained. The therapists give you printed home exercises to do and are willing to answer any questions you might have."
-Maureen Stout
"Dr. Greene looked at my hand and he suggested that I see Dr. Steven Tuck. I did and I selected him to treat me. My surgery was completed and in my view completed satisfactorily…Not only was I satisfied with Drs. Tuck and Greene I was satisfied with the entire surgical team – the technicians, the nurses, and the anesthesiologists."
-Albert C.
---
Pediatric orthopedics
Nerve entrapment
Scoliosis (Medical management & bracing)
Other spinal injuries (spondylolisthesis)
Legg Perthes
Carpal tunnel syndrome
Recent injury, fracture or sprain
Bursitis
Tendon injury
Arthritis
Nerve injury
Dislocation
Fractures & congenital anomalies
Tumors
Ponseti Method (clubfoot treatment)
Hip dysplasia (braced and surgical methods)
Harvard College, Cambridge, MA
University of Chicago, Chicago, IL
Orthopaedic Surgery, The University of Iowa, Iowa City, IA
Best Doctors in America
RISES Award, Shady Grove Adventist Hospital, 2006
Washingtonian Top Doctors
?>
Copyright © Shady Grove Orthopaedics