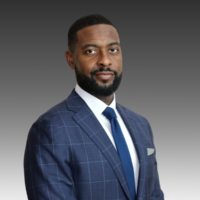 Adedapo Ajayi, M.D.
Knee and Shoulder Specialist
Dr. Ajayi is an orthopedic surgeon who focuses on sports medicine, knee replacement surgery, and shoulder surgery.
Dr. Ajayi attended medical school at the Meharry Medical College School of Medicine. He then did his residency at Howard, and did a sports fellowship at the Jewish Hospital of Cincinnati. He previously worked at Frederick Regional Hospital prior to joining Aligned Orthopedic Partners.
Dapo lives in North Bethesda, MD with his wife and 10 month old daughter. His hobbies include traveling and attending sporting events.
---
Total and reverse total shoulder replacements
Frozen shoulder
Rotator cuff tear
Shoulder impingement
Arthroscopic surgery
Meniscal tears
Sports medicine injuries to the knee
Sports medicine injuries to the shoulder
Sports medicine injuries to the elbow
Runner's knee
Meniscus tear
Knee injury
Ligament tear
Ligament Injuries
Shoulder joint replacement for painful arthritis
Copyright © Shady Grove Orthopaedics