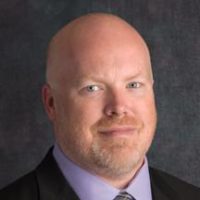 Call to make an appointment with
Jayson E. Stevens, C.-S.A. today
Jayson E. Stevens, C.-S.A.
Surgical Assistant
At Shady Grove Orthopaedics, our surgical assistant (SA) works closely with our orthopaedic doctors to provide the highest level of surgical care for patients.
Surgical assistants are highly trained healthcare providers who work under the supervision of our orthopaedic doctors to assist our doctors during surgery. Our SA is trained to recognize when patients need the attention of a supervising doctor or additional specialist.
Jayson E. Stevens, C.-S.A., is a certified surgical assistant at Shady Grove Orthopaedics. He joined our practice in 2006.
After earning his degree and completing extensive surgical assistant training, Jayson received his board certification in 2006. He also served as a Corpsman in the U.S. Navy from 1994 to 2002.
Jayson is board-certified by the National Commission on Certification of Surgical Assistants.
Jayson assists in surgeries of the foot, ankle, spine, and hand as well as sports medicine, trauma, and total joint procedures. He was inspired to become a surgical assistant because he enjoys working alongside doctors as they perform the surgeries in which they excel. This allows him to share the knowledge he's acquired among other doctors performing those surgeries.
Copyright © Shady Grove Orthopaedics