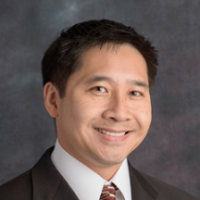 Call to make an appointment with
Ted Wong today
Ted Wong
Director of Physical Therapy
At Shady Grove Orthopaedics, our specially-trained physical therapy experts provide comprehensive physical therapy services.
Combining specific exercises and activities to help patients restore joint and muscular function, strength, and range of motion for sports and orthopaedic injuries, our physical therapist assistants are dedicated to helping patients return to their daily activities quickly and safely.
With advanced training and certification, our experts help patients increase mobility, improve posture, and correct body mechanics through comprehensive rehabilitation programs.
Ted Wong oversees the physical therapy departments for both our Rockville and Germantown offices.
University of Maryland, College Park, MD
University of Maryland, Baltimore, Baltimore, MD
American Board of Physical Therapy Specialists
?>
Copyright © Shady Grove Orthopaedics