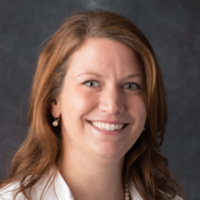 Call to make an appointment with
Kathryn M. Polcaro, P.A.-C. today
Kathryn M. Polcaro, P.A.-C.
Physician Assistant
At Shady Grove Orthopaedics, our physician assistant (PA) works closely with our orthopaedic doctors to provide the highest level of surgical and nonsurgical care for patients.
Physician assistants are highly trained healthcare providers who work under the supervision of our orthopaedic doctors to take medical histories, conduct exams, diagnose and treat bone, joint, and muscle injuries and conditions, order and interpret tests such as X-rays and MRI, prescribe medications, and assist our doctors during surgery. Our PA is trained to recognize when patients need the attention of a supervising doctor or additional specialist.
Kathryn M. Polcaro, P.A.-C., is a physician assistant. She joined Shady Grove Orthopaedics in 2011.
After earning her undergraduate degree from the University of Vermont in Burlington, Vermont, Kathryn completed her masters of physician assistant studies at D'Youville College in Buffalo, New York.
Kathryn is board-certified by the National Commission on Certification of Physician Assistants.
When she is not seeing patients, Kathryn enjoys hiking, biking, running, and spending time with her family.
University of Vermont, Burlington, VT
D'Youville College, Buffalo, NY
National Commission on Certification of Physician Assistants
American Academy of Physician Assistants
?>
Copyright © Shady Grove Orthopaedics